T-Shirts
---
Gac Dems Spring T-Shirts!
Pre-order now before the prices go up! You can pre-order them now for $10 and when they arrive the price will go up to $12. Below is a picture of what the front of the shirt will look like. The back will read as one of our previous shirts read: "Democrats are sexy - Who ever heard of a nice piece of elephant?"
To pre order simply send a letter to Jake Seamans through the campus mail with your name, the size/sizes you are ordering, and 10 dollars for every shirt ordered.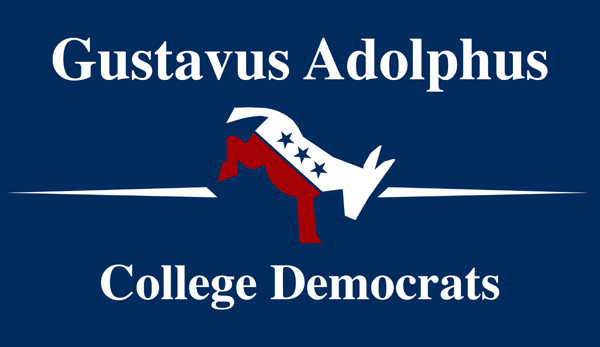 ©2007 Gustavus College Democrats
All Rights Reserved